The Island of Rab
Felix Arba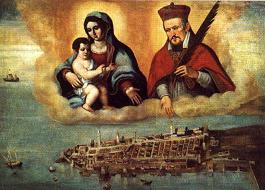 The City of Rab records a long history. It was mentioned 10 years B.C. in one old Roman document, by which the Roman Emperor Octavian Augustus awarded the city by the status of Municipium, allowing it to become autonomous. Shortly after this, the city was given a rare and honoured adjective FELIX (happy), which shows that Rab, even at that time, was a developed and civilized city, whose inhabitants enjoyed in luxury of running water, baths, theatres, temples, arranged streets and varia.
Climate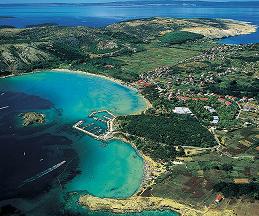 Gods have protected the island of Rab by locating it between the Velebit Mountain and the Kamenjak Hill. Taking into consideration as being the southeast from all Kvarner islands, vegetation is mostly Mediterranean, so you can enjoy yourself in pleasant green colours. For Rab, people say that it is "the island of Sun". It is not just a phrase because the Island of Rab has 2417 hours of Sun shining.
Tourism
The island of Rab consists of several towns (Kampor, Palit, Banjol, Barbat, Mundanije, Lopar and Rab). Because of the perseveration of the cultural and historical centre with its numerous monuments, Romans called the old city of Rab – "Little Venice".
Tourists started to visit Rab more than two centuries ago and with tourism, as its economic branch, Rab has started 130 years ago.
Rab was awarded more times:
2005. - was declared a vice champion of tourism
2005. - it won the award "The Silver Flower of Europe", as one of the best arranged and the most desirable European destination...
2004. - it won the title as the best touristic destination in Croatia
Rab owns blue flags along the beaches of Crnika and Suha Punta:
destination with the high quality and clean sea - this title was earned because of the care and the constant investment in its beaches
Statistics
9.000 inhabitants live on the island of Rab
40.000 inhabitants live during summer
28.000 of accommodation units, among them there are 16.000 beds in private accommodation: one, two and three/bedrooms and in the apartments of all categories as well as in flats.
---
Don't forget ...it will be a pleasure to be your host!